For entry lists to work you will need WooCommerce Lottery plugin and WooCommerce Lottery / Raffles Pick Ticket Number Mod addon since entry lists make more sense with ticket numbers and feature is implemented in Pick Number addon in version v2.1.0 (Pick Number Mod addon is not mandatory entry lists work with WooCommerce Lottery just without ticket numbers – example screenshot). Make sure you have latest version of WooCommerce Lottery and Pick Number mod addon.
Now you need to create new blank page by going to Pages -> Add New. Just add page title for example "Entry Lists" and click publish.
Next step is to go to WooCommerce Settings then click Lottery tab. Scroll down to WC Lottery Entry Page dropdown and select there "Entry Lists" page which you published moment ago. Save settings and go to "Entry Lists" page to see all active lotteries.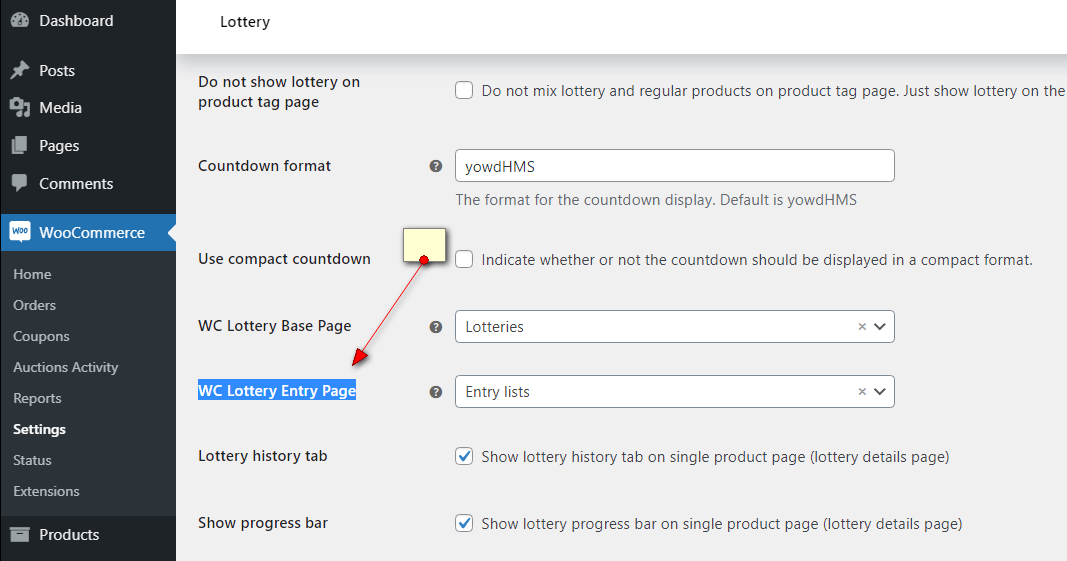 Clicking on specific lottery will lead you to its entry page – see our demo website here.