We had couple of cases when, during access to ticket system, users might get 401 API forbidden error message. Here is quick explanation of what is really happening here and what is causing this error. Since our support system is integrated via CodeCanyon / Envato API to check and verify your purchase / licence you need to approve API access for your account. This is normally done during registration process (when you open our support page on this URL https://wpgenie.org/support without being logged in). When this process is skipped, support system cannot access data via API for your account and system displays that error.
To resolve that problem log out from Envato / CodeCanyon and then go to https://wpgenie.org/support click login and allow API access. Once this is done and you have valid purchase you will be able to open ticket.
In case you have purchased some addon from our website you can access ticket support system by going to My Account -> Orders and then in order row you will have option to download addon or get support. Please consult screenshot below.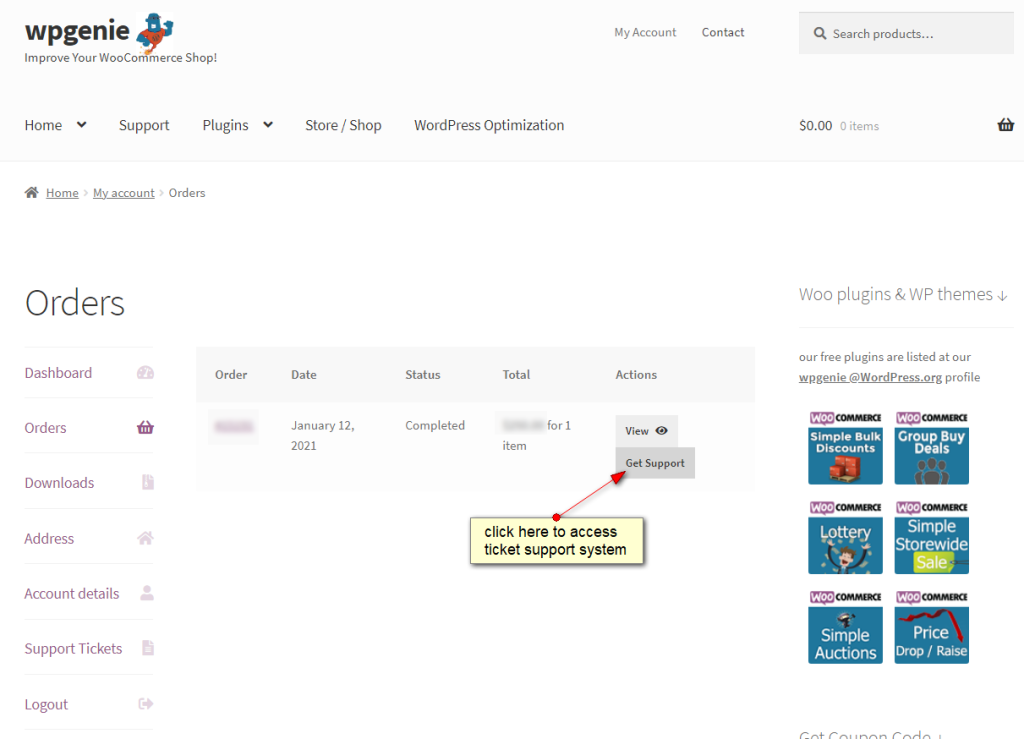 In case you still have problem please contact us.