Today we have released version 2.0.0 for WooCommerce Lottery and Pick Number Mod addon which include full Elementor support. In today's update there were few minor changes and fixes too and version has been bumped to v2.0.0 for both plugin and addon. To edit lottery template with Elementor you need Elementor (free) plus Elementor Pro (paid) or PRO Elements (free).
Couple of screenshots how it looks like Elementor support: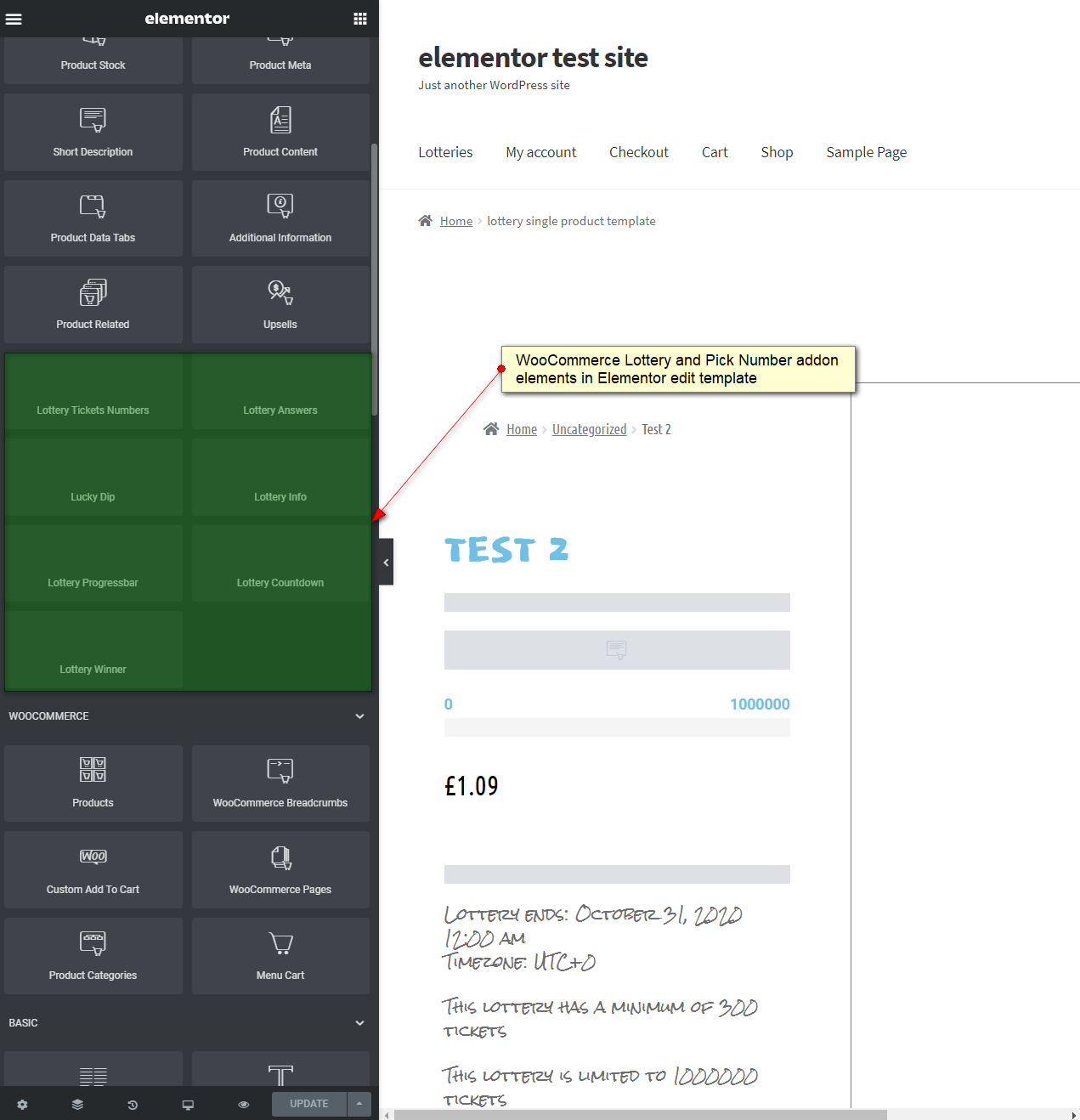 Easiest way to create your single lottery page with Elementor is to create new template for single product. Click on wp-admin menu entry Templates -> Add New and you will get modal popup like on image below: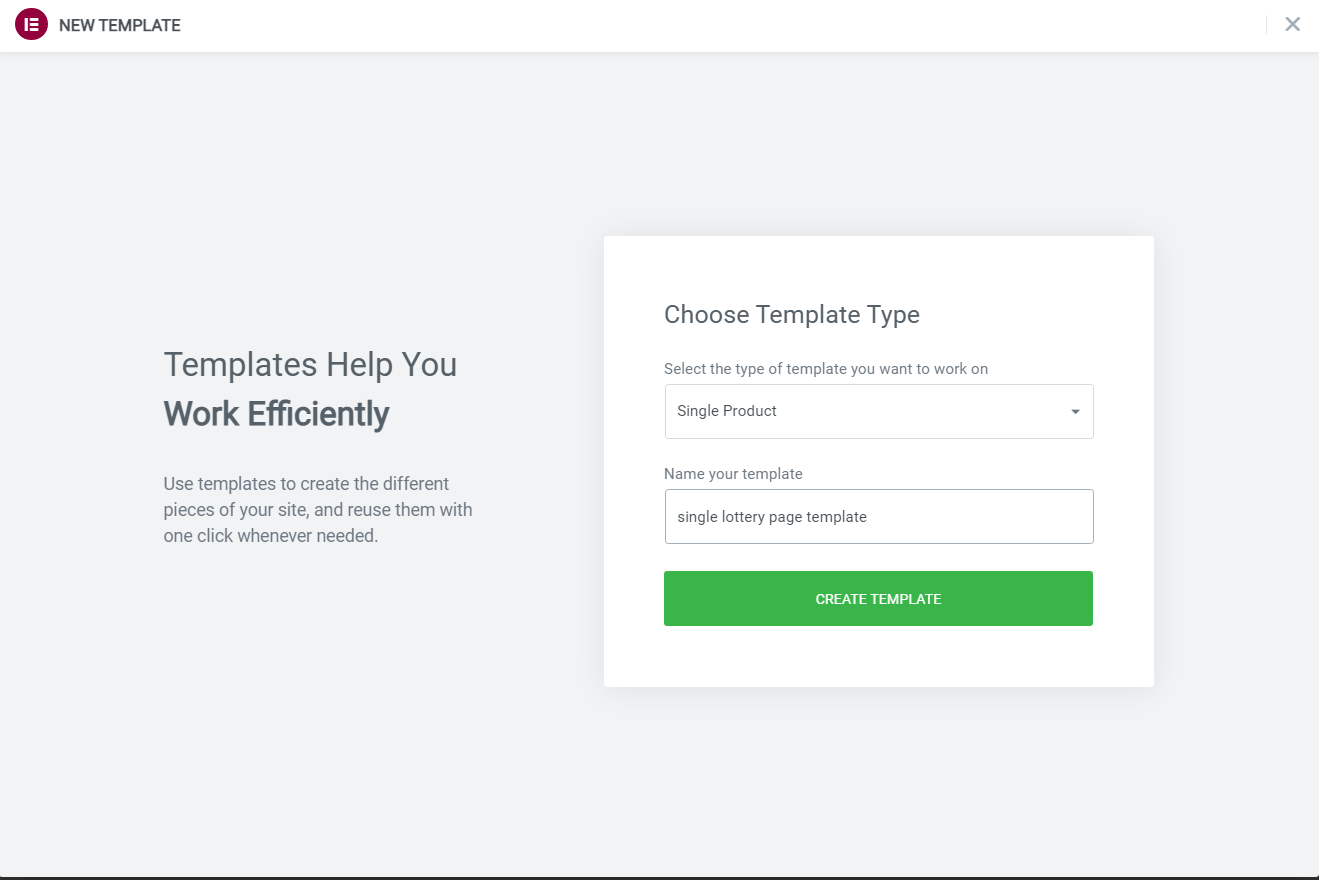 There you can now create your new single lottery product page – add, rearrange and style Woo Lottery elements like countdown, progress bar, lottery winner, lottery info and Pick Number Mod elements like ticket numbers, lucky dip and question / answers.
In order not to have template applied to all single products, you need to tag or categorize lotteries and then apply template only to tag or category your lotteries are tagged / categorized with.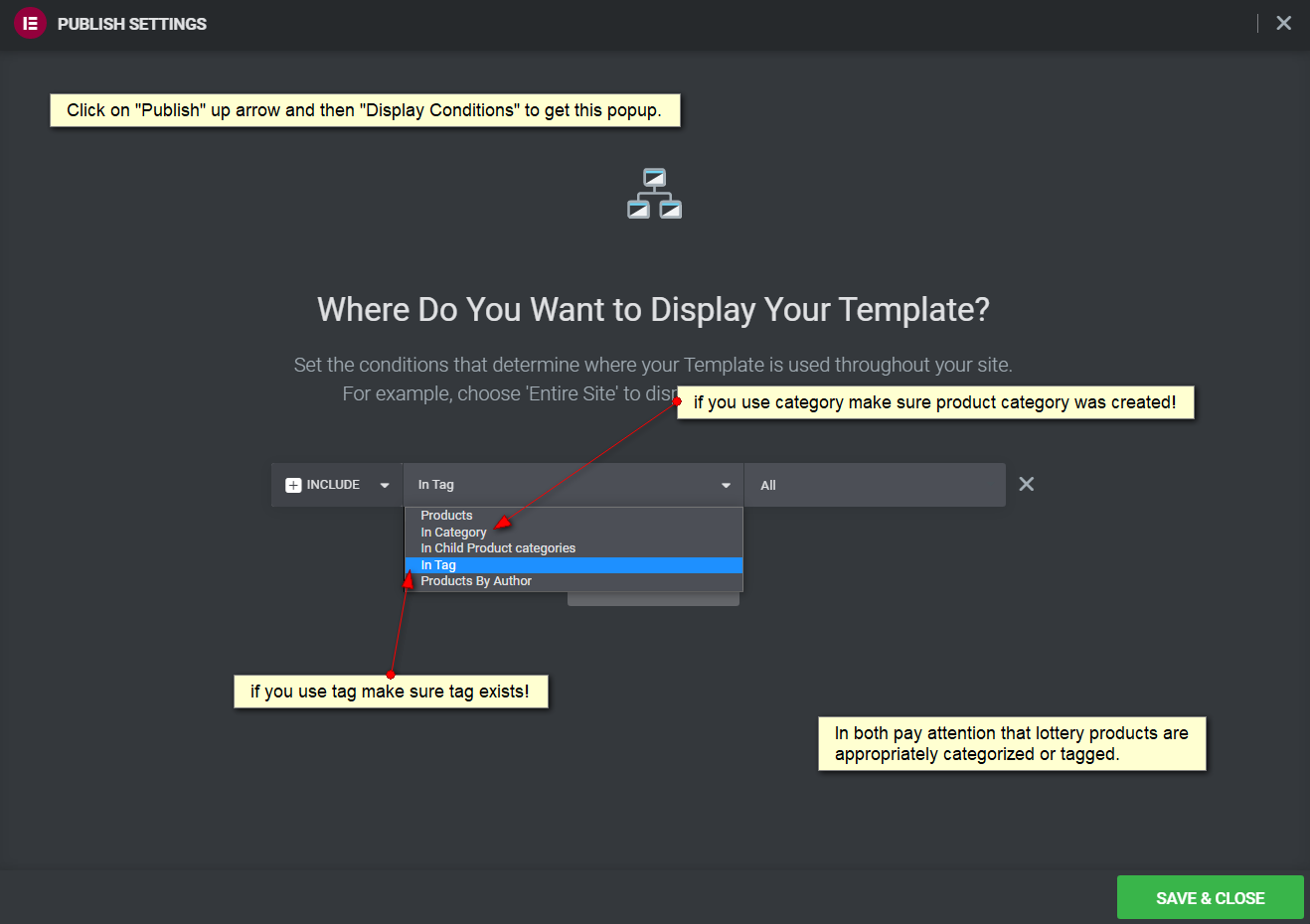 Make sure that in Elementor Settings -> Experiments beta option "Landing Pages" is set to "inactive" otherwise you will have issues with lottery base page. See screenshot below: